With winter creeping on us at full steam ahead, it is quite essential that a correct and appropriate health routine is followed so that you can stay out of flu or any other disease's way. Yes, it is difficult to have the phrase "winter wellness" attained without any effort from your end but in reality by following some simple rules or setting a fixed routine, it can be easily done. Simple tricks like
Eating a lot of fruits that contain Vitamin C
Fish Oil or Supplements that contain the same
Proper winter wear
Having an EHIC medical card
Staying away from people suffering from flu, etc. can make this winter season seem truly like a wonderland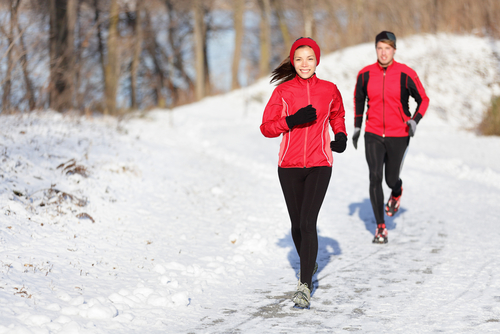 The right way to stay warm
Winter season is definitely not the time to prance around in your skimpiest of wear. It is that time of the year when layers are in fashion and pretty much everyone loves to stay bundled up. Layering or bundling up doesn't mean just piling up clothes on you which is not going to act as an insulator and would rather make you look like the yeti! So here are some correct ways to stay all snug and warm:
Usually people seem to have this notion that wearing tight body hugging clothes would do justice to the cold. This is actually a myth. In reality, the piece of clothing that would be sticking to your body should not be very tight but should be made of fibers that takes the moisture far away from your skin.
The next layer that you should pile on should usually be a woolen or any other synthetic fibre which could act as an insulator.
The outer layer, which defines your style statement during this season should be both water and wind proof as you really do not want either of them to disturb your warmth. This is the reason majority of the people wish to go for heavy fur coats which are both fashionable and functional.
Can you be stuffy and overheated?
Although many people find it hard to believe that there cannot be something called overheating in winters, it is quite possible that you get stuffy and start feeling sweaty. Exercising during the winter season tends to make the body hotter thus making it vulnerable to injuries. To avoid these, you should:
Make sure that you avoid taking a cold shower immediately after exercising and stick with a hot one
Do not have any cold concoction as the sudden temperature change will give you a sore throat
Ease into the normal body temperature by putting on your track suit for a while and then gradually changing it
Being preventive
Make sure that you use your EHIC medical card in case of emergency or rather any ailment that needs medical attention. This card which is issued by a scheme of the EEA countries including Switzerland entitles you to receive free medical treatment or treatment at a reduced cost in another member state. So even if you are travelling, you would have nothing to worry about if you have this card with you.
Was this article helpful? Rate it!
Comments