How to know if you have a kidney problem?
ask your doctor to test your blood and urine
get tested more often if your test shows protein in your urine or you have been diagnosed to have a kidney disease
it is recommended to get tested yearly
if the doctor finds protein (albumin) in your urine, it may be a sign of kidney disease
What is the best way to keep your kidneys healthy?
monitor your blood pressure regularly
keep your blood sugar level under control
stay in your target cholesterol range
keep your weight in check
eat foods that are low in sodium (salt)
eat more fruits and vegetables
maintain a healthy fluid intake
don't smoke
stay active
take your medications as directed
Who is more likely to develop kidney disease?
People with diabetes and high blood pressure have a higher risk of accumulating kidney disease. Other problems that put you at greater chance of kidney disease include: heart disease, obesity (being overweight), and a family history of Chronic Kidney Disease (CKD). Kidney infections and a physical injury can also cause kidney disease.
Source:
AVEGA Medical Bulletin
AVEGA Managed Care, Inc.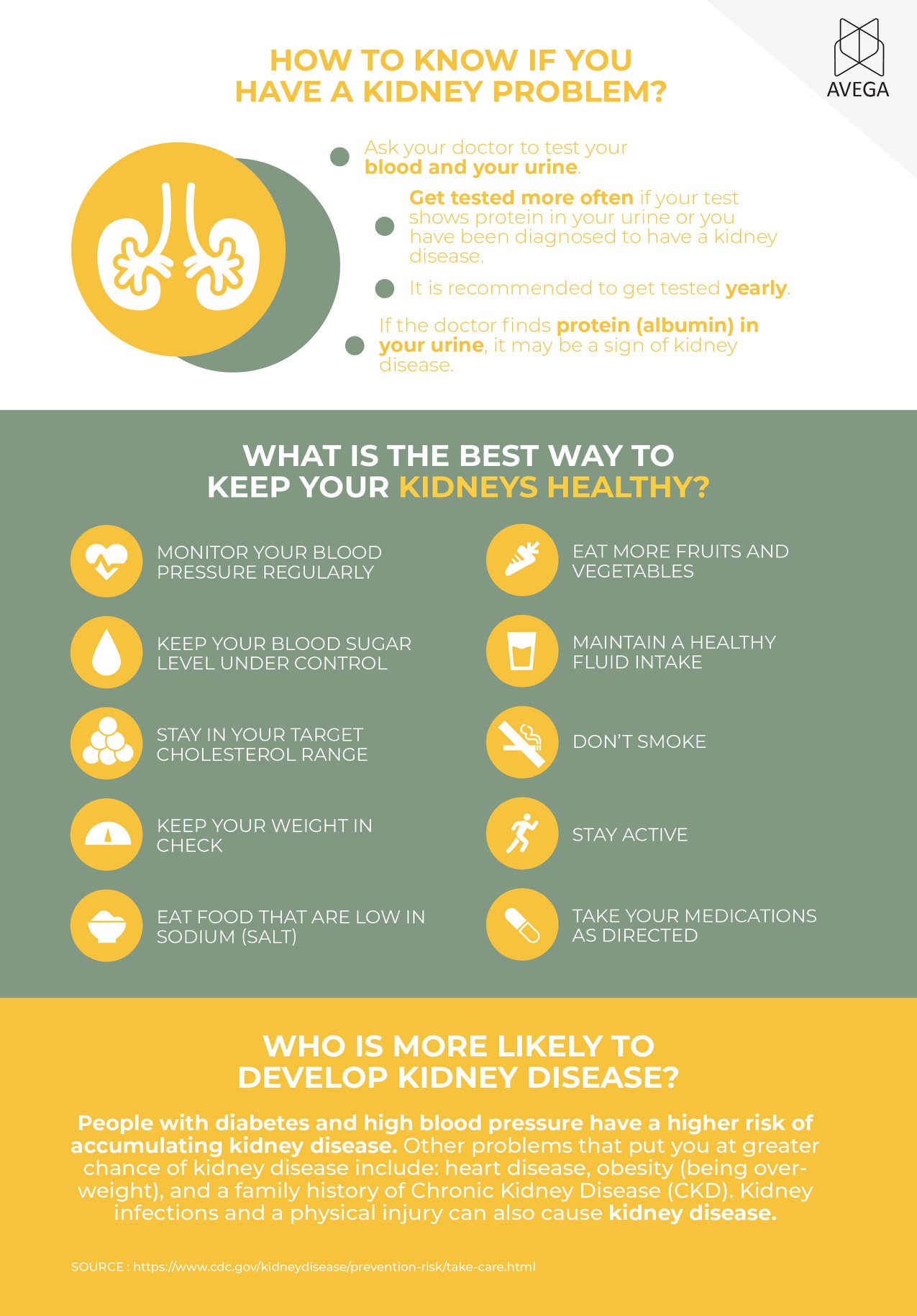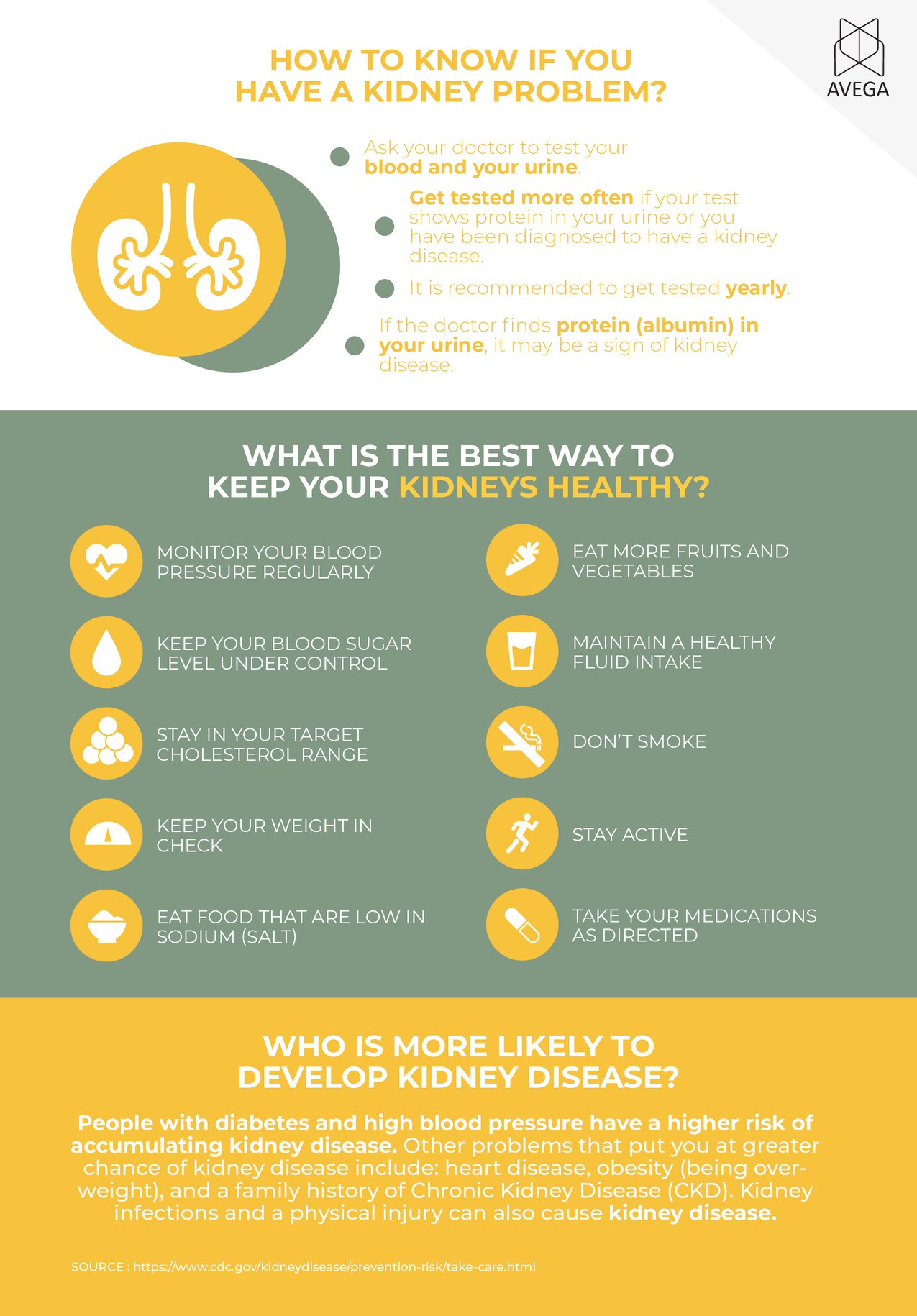 Was this article helpful? Rate it!
Comments