Measles is a respiratory disease caused by a virus. It is also called rubeola.
Signs and Symptoms
1st Sign – high fever, which begins about 10 to 12 days after exposure to the virus that can last 4-7 days.
What can you expect?
runny nose and cough
red and watery eyes
small white spots with bluish-white center inside the cheeks (Koplik's spots)
After Several Days – blotchy rash erupts on the face and upper neck
After another three days – the rash spreads, eventually reaching the hands and feet and lasts for 5-6 days, and then fades. On average, the rash occurs 14 days after exposure to the virus (within a range of 7-18 days)
Transmission
The highly contagious virus is spread by:
Sneezing and Coughing
Close personal contact or direct contact with infected nasal or throat secretions
The virus remains active and contagious in the air or on infected surfaces for up to 2 hours. It can be transmitted by an infected person from 4 days prior to the onset of the rash to four days after the rash erupts.
Measles is a disease of humans; measles virus is not spread by any other animal species.
Complications
pneumonia
encephalitis
miscarriage
ear infections
diarrhea
premature birth
Prevention
To prevent measles, children (and some adults) should be vaccinated with the measles, mumps, and rubella (MMR) vaccine. 2 doses of this vaccine are needed for complete protection.
If these signs and symptoms exist consult a Doctor.
Source:
AVEGA Medical Bulletin
AVEGA Managed Care, Inc.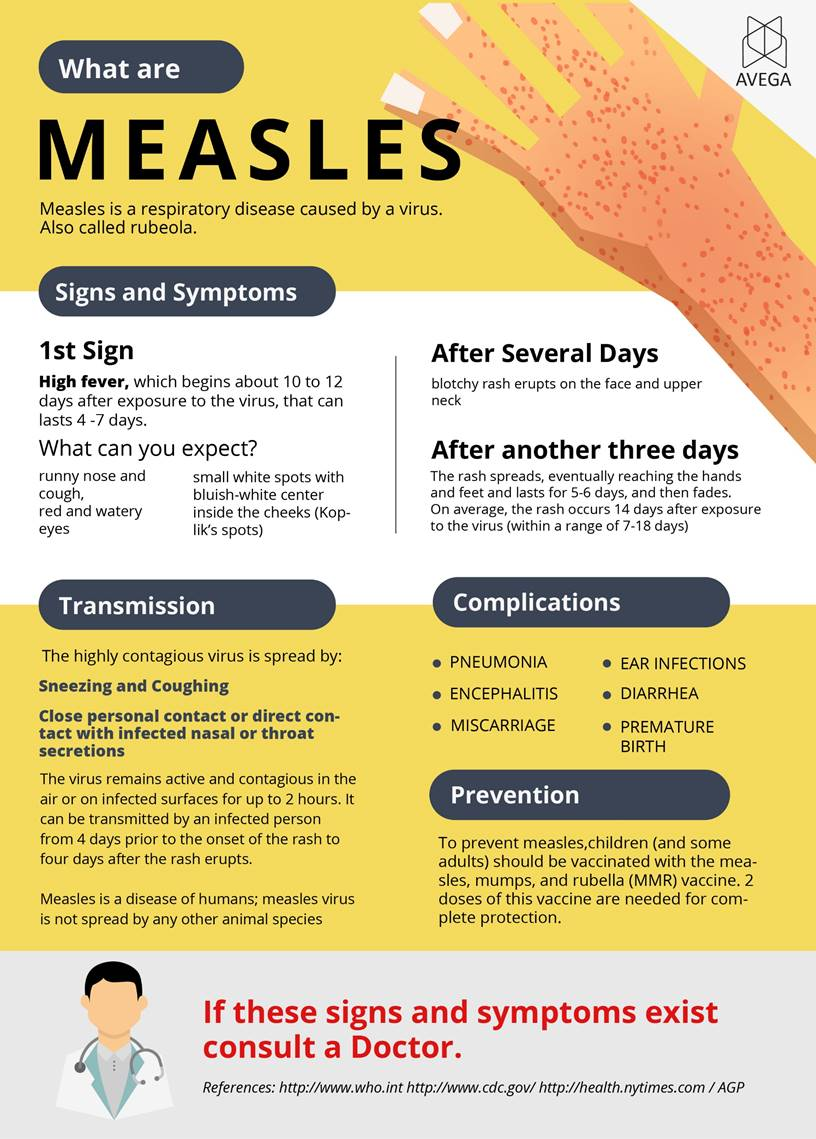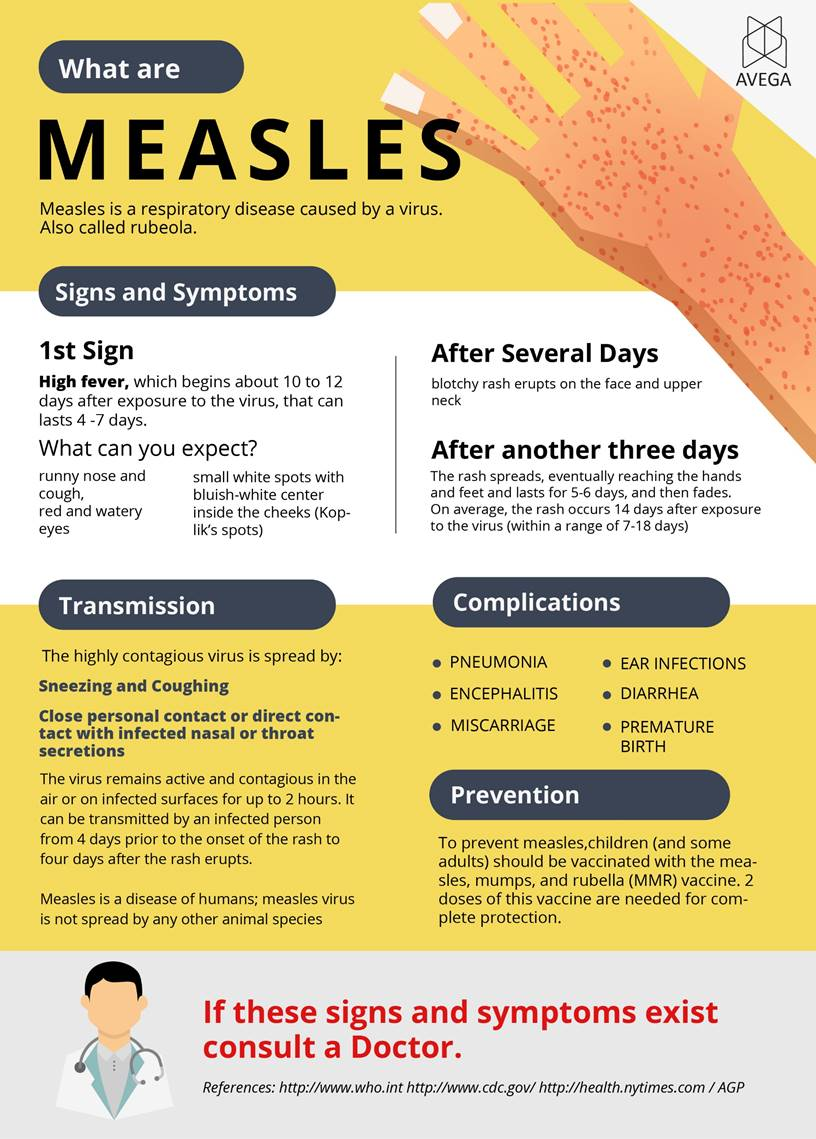 Was this article helpful? Rate it!
Comments