Posting Makati Medical Center's COVID-19 guidelines and consultation advisory here. Stay safe everyone!
COVID-19 Symptoms
Fever
Cough
Difficulty Of Breathing
Sore Throat
Headache
Runny Nose
Diarrhea
Nausea or Vomiting
Weakness or Fatigue
COVID-19 Exposure
Travel from abroad in the past 14 days
Exposure to a confirmed COVID-19 patient
Traveled to or reside in local areas where there is a reported case or cluster of COVID-19 cases
Exposure to a Person Under Investigation (PUI) for COVID-19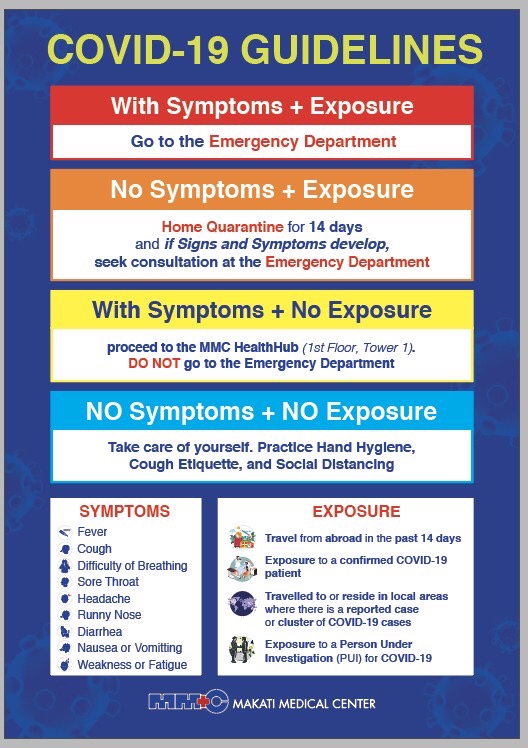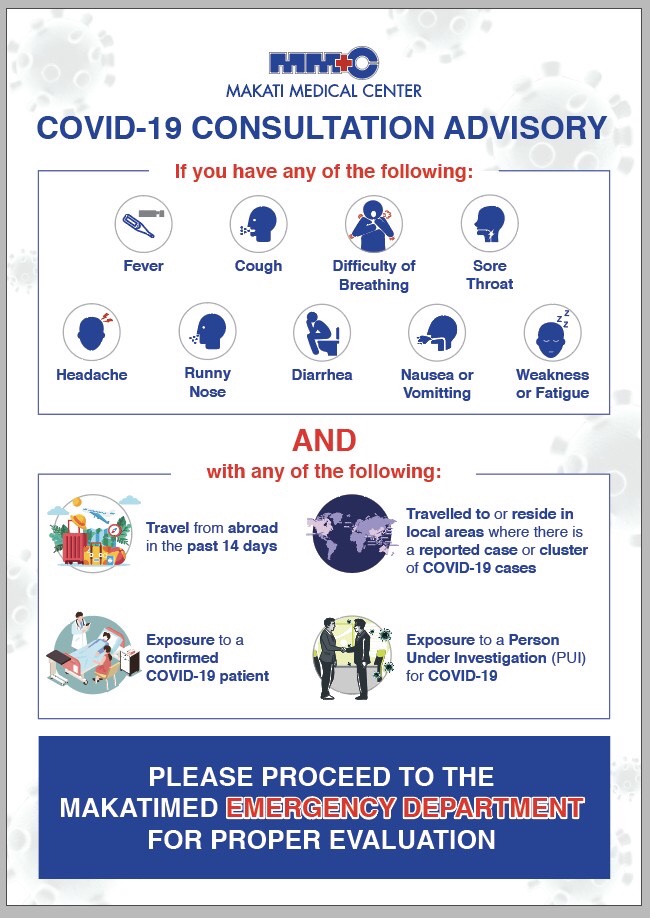 Was this article helpful? Rate it!
Comments