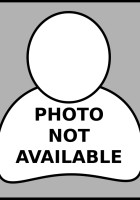 Founded in 2018, our company is a group of specialists and individuals working towards the collective goal of improving mental health across the Philippines. Our focus is to offer high quality comprehensive psychological health care. We provide psychiatric and psychological services to children and adults with a full range of mental health and substance abuse difficulties in the Centuria Medical Hospital area and greater Makati region.
Our staff includes psychiatrists, psychologists, clinical social workers, and marriage and family therapists (MFT). Services include psychological and psychiatric evaluations, medication management, therapy/counselling (individual, couples and family), group therapy, Employee Assistance Program, and psychological testing.
We treat many conditions including but not limited to: depression, addictive disorders, bi-polar affective disorder (manic-depression), anxiety, panic, phobias, post-traumatic stress, obsessive compulsive disorder, eating disorders, attention deficit hyperactivity disorder, autism spectrum, behaviour problems, anger, stress and relationship issues.
Specialty: Psychiatry
Clinic Address & Schedule:
Centuria Medical Makati
Unit 2511A, Kalayaan Ave. cor Salamanca St., Brgy. Poblacion, Makati Philippines
Phone: (02) 8863 0655 / (02) 8863 0654 / (0977) 795 3097 / (0921) 819 1101
Schedule:
Mon: 8:00AM – 9:00PM
Tue: 8:00AM – 9:00PM
Wed: 8:00AM – 9:00PM
Thu: 8:00AM – 9:00PM
Fri: 8:00AM – 9:00PM
Sat: 8:00AM – 5:00PM
Social Network:
Facebook