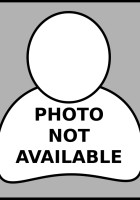 Provides quality mental health care services in psychological counseling and consultations to clients of the company.
Prepare and submit timely reports on utilization data, feedback from clients, and other general concerns based on the template reports.
Participates in monthly meetings with supervisors for debriefing and strategizing.
Provides progress notes after every session, issues e-prescription to patients, and processes medical certificates for mental health leaves.
Specialty: Psychiatry
Clinic Address & Schedule:
The Residences at Commonwealth
Quirino East Tower, Unit 1003
Brgy. Batasan Hills, Don Antonio Drive, Quezon City Philippines
Phone: (0995) 862 2023
Schedule:
Mon: 8:00AM – 5:00PM
Tue: 8:00AM – 5:00PM
Wed: 8:00AM – 5:00PM
Thu: 8:00AM – 5:00PM
Fri: 8:00AM – 5:00PM
Sun: 8:00AM – 5:00PM
Social Network:
LinkedIn