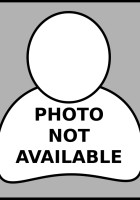 I am a graduate of the Faculty of Medicine & Surgery of the University of Santo Tomas. I trained in 2 accredited programs, Internal Medicine from the Department of Medicine of the Armed Forces of the Philippines Medical Center, and Dermatology from the Skin & Cancer Foundation Inc.
I am a diabetologist, not an endocrinologist. I have received Diploma Studies, Master's in Internal Medicine Major in Diabetes from the Institute for the Studies on Diabetes Inc of the Post Graduate School of the University of the East.
I am a dermatologist, trained in both clinical and aesthetic/cosmetic aspects of the field. I examine, assess, diagnose and offer treatments for skin, hair and nail conditions, regardless of age.
Specialty: Dermatology
Subspecialty: Diabetology
Clinic Address & Schedule:
CAP Building (North Of Laoag City Hall)
Ground Floor, Fr. Castro cor Balintawak Street, Brgy. 9, Laoag City, Ilocos Norte Philippines
Phone: (077) 676 0617 / (0927) 877 3747 / (0998) 557 9379
Schedule:
Mon: 8:00AM – 12:00PM
Tue: 8:00AM – 12:00PM
Thu: 8:00AM – 12:00PM
Fri: 8:00AM – 12:00PM