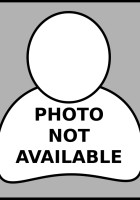 Good Day! I am Dr. Francis Martin T. Cuenco, an internal medicine specialist and rheumatologist from province of Rizal.
I finished my degree in Doctor of Medicine at University of the Philippines-Manila in the year 2011.
I took my internal medicine residency at Cardinal Santos Medical Center from 2013 to 2015.
I took my fellowship in rheumatology, clinical immunology, and osteoporosis in University of Santo Tomas Hospital from 2017 to 2019.
Specialty: Internal Medicine
Subspecialty: Rheumatology
Clinic Address & Schedule:
Taytay Doctors Multispecialty Hospital
#6 Rizal Avenue, Brgy. San Isidro Taytay, Rizal Philippines
Phone: (02) 8942 4698 / (02) 8706 7101
Schedule:
Wed: 4:00PM – 7:00PM
Sat: 10:00AM – 12:00PM
The Medical City Clinic – Cainta
2/F Robinsons Place Cainta Junction, Cainta, Rizal Philippines
Phone: (02) 8656 4969 / (02) 8655 0062
Schedule:
Mon: 9:00AM – 12:00PM
Fri: 4:00PM – 7:00PM
The Medical City Clinic – Antipolo
Antipolo Triangle Mall, San Lorenzo Sumulong Memorial Circle, Antipolo, Rizal Philippines
Phone: (02) 8697 2943 / (02) 8697 2920
Schedule:
Mon: 3:00PM – 6:00PM
Fri: 10:00AM – 12:00PM