Cancer is the third leading cause of mortality among Filipinos next to cardiovascular diseases. Lung cancer, liver, colorectal, prostate, stomach cancers, and leukemia are the common types of cancer diagnosed in Filipino men. On the other hand, breast, cervix, lung, colorectal, ovary, and liver cancers are the most common indications diagnosed in Filipino women1.
Lung cancer in the Philippines ranks as the number one cancer type among men2 while breast cancer is the leading condition among women3.
When most Filipinos hear the word "cancer," one of the things that come to mind is the fear of dealing with a health problem that is financially burdensome. While there are public and private organizations and programs that can give financial aid to patients, they may not be enough to cover the entire expense.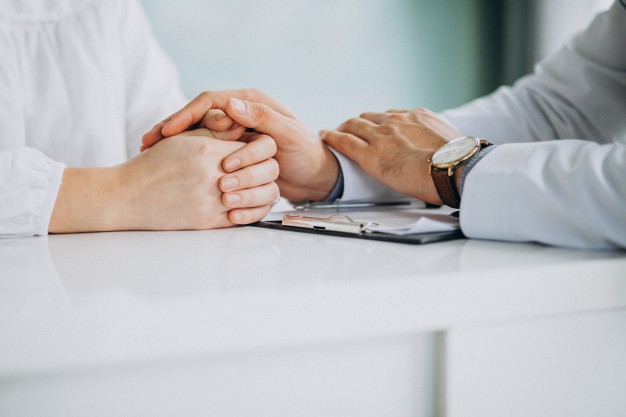 Dr. Ann Meredith Garcia Trinidad said in a 2019 publication that low health literacy and high costs of diagnosis and cancer treatment are two factors that affect Philippine cancer care. Medical assistance in the Philippines is limited, thus making it a big hurdle, especially for the underserved4.
Further research and technological innovation, together with the government's initiative for better access to universal healthcare assistance, are still in the process of making developments for better cancer care in the country.
Challenges in Philippine Cancer Care
Medical treatments in the Philippines are quite costly. Chemotherapy alone can amount to Php 120,000, and the overall expenses for treatment can sum up to Php 5 million5.
The Philippine Cancer Society identifies the country's diagnostics and treatment as one of the highest out-of-pocket-costs which challenges low-income to middle-income earning families. More than 80% of Filipino families cannot shoulder expenses for basic medical care2. In 2019, poverty incidence in the country was estimated at 20.8%6.
Dr. Trinidad added in her publication that some patients remain undiagnosed as Filipinos choose not to get tested due to financial incapacity. Some were forced to borrow money, sell properties, or make their children stop from schooling just to get by. Meanwhile, others turn to the internet in the hopes of reaching enough people to help fund their medical expenses4.
The government has yet to improve its programs on cancer care. Updated healthcare infrastructure and a universally accessible medical support for diagnostic tests should encourage more Filipinos to get tested and seek medical treatment.
Advancement of Cancer Care in the Country
Medical innovation, coupled with the government's initiative to advance cancer care in the Philippines, opens opportunities for better treatment and financial assistance to patients.
A breakthrough in the medical industry is the innovative cancer treatment called immunotherapy. In 2016, it was approved in the country by the Philippine Food and Drug Administration7. This treatment works by taking advantage of the immune system's capacity to kill cells that harm the body. It disables the cancer cell's PDL-1 protein, a biomarker indicative of a disease's presence and status8.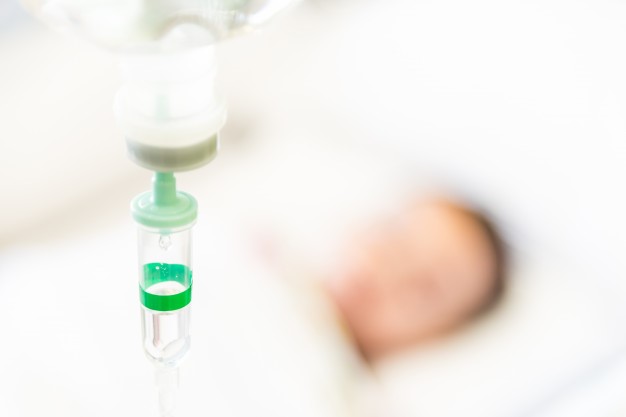 Lung cancer in the Philippines can now be better treated with immunotherapy. For example, patients can undergo PD-L1 testing to determine if they are candidates for immunotherapy9. The importance of early diagnosis through this testing is a critical factor in a patient's survival: the earlier a cancer is detected, the better it can be treated.
Apart from these medical innovations, another triumph for cancer care in the country is the approval of Republic Act 11215 or the National Integrated Cancer Control Act (NICCA). This law aims to enhance services associated with cancer control, increase survivorship among patients, and make them more accessible to Filipinos10. Republic Act 11467 signed in 2020, meanwhile, carries a provision for value-added tax (VAT) exemption of medicines used to treat cancer, tuberculosis, kidney issues, and mental illnesses. This shall take effect by 2023 to reduce families' financial burden11.
A Hopeful Future
The government, medical institutions and healthcare organizations continue to step up their efforts to provide better cancer care, as seen in legislation, ongoing studies and medical advancements made available to Filipino patients.
And as health assistance in the Philippines is expected to be more universally accessible upon the full implementation of the NICCA, more patients have a chance to manage and survive cancer, with a better quality of life. Likewise, the development of more facilities and health infrastructure will contribute to the improvement of cancer care in the country.
References:
Department of Health. Philippine Cancer Control Program. Retrieved from https://www.doh.gov.ph/philippine-cancer-control-program. Last Accessed August 12, 2020
Philippine Cancer Society (2015). 2015 Philippine Cancer Facts and Estimates. Retrieved from http://www.philcancer.org.ph/wp-content/uploads/2017/07/2015-PCS-Ca-Facts-Estimates_CAN090516.pdf. Last Accessed August 12, 2020
National Kidney and Transplant Institute. Breast Cancer Awareness Layforum And Screening. Retrieved from https://www.nkti.gov.ph/index.php/news/547-breast-cancer-awareness-layforum-and-screening. Last Accessed August 12, 2020
Dr. Ann Meredith Garcia Trinidad (2019) Cancer in My Community: Overcoming Cancer Care Barriers in the Philippines. Retrieved from: https://www.cancer.net/blog/2019-06/cancer-my-community-overcoming-cancer-care-barriers-philippines. Last Accessed August 12, 2020
Going Beyond Wealth. Cancer Facts Every Filipino Needs to Know. Retrieved from https://www.goingbeyondwealth.com/cancer-facts-every-filipino-needs-to-know/. Last Accessed August 13, 2020.
World Bank (October 2019). Philippines Economic Update October 2019. Retrieved from https://www.worldbank.org/en/country/philippines/publication/philippines-economic-update-october-2019-edition. Last Accessed August 13, 2020.
Republic of the Philippines Food and Drug Administration. Pembrolizumab -Keytruda. Retrieved from https://ww2.fda.gov.ph/index.php/consumers-corner/registered-drugs-2/378065-BR-1138. Last Accessed August 13, 2020.
National Cancer Institute (September 2019). Immunotherapy to Treat Cancer. Retrieved from https://www.cancer.gov/about-cancer/treatment/types/immunotherapy. Last Accessed August 13, 2020.
Medline Plus. PDL1 (Immunotherapy) Tests. Retrieved from https://medlineplus.gov/lab-tests/pdl1-immunotherapy-tests/. Last Accessed August 13, 2020.
An Act Institutionalizing a National Integrated Cancer Control Program and Appropriating Funds Therefor (2019). Retrieved From https://www.officialgazette.gov.ph/downloads/2019/02feb/20190214-RA-11215-RRD.pdf. Last Accessed August 13, 2020.
An Act Amending Sections 109, 141, 142, 143, 144, 147, 152, 263, 263-A, 265, and 288-A, and Adding a New Section 290-A to Republic Act No. 8424, as Amended, Otherwise Known as the National Internal Revenue Code of 1997, and for Other Purposes (2020). Retrieved from https://www.officialgazette.gov.ph/downloads/2020/01jan/20200122-RA-11467-RRD.pdf. Last Accessed August 13, 2020.
Was this article helpful? Rate it!
Comments