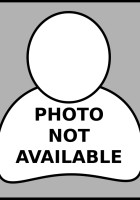 DR. SERRANO is an Associate Professor of Surgery and CHIEF of the DIVISION OF UROLOGY at the DEPARTMENT OF SURGERY in the UNIVERSITY OF THE PHILIPPINES COLLEGE OF MEDICINE- PHILIPPINE GENERAL HOSPITAL.
He is concurrent CHIEF of the DIVISION OF ORGAN TRANSPLANTATION at the DEPARTMENT OF SURGERY, PHILIPPINE GENERAL HOSPITAL. CHIEF of the SECTION of ROBOTIC UROLOGY, at the ST. LUKE'S MEDICAL CENTER GLOBAL CITY, and HEAD of the TRANSPLANT UNIT OF MANILA DOCTORS HOSPITAL.
He is an Active Consultant in UROLOGY AND KIDNEY TRANSPLANTATION at the NATIONAL KIDNEY AND TRANSPLANT INSTITUTE.
He is currently the Board Chairman of the PHILIPPINE BOARD OF UROLOGY and Vice-President of the PHILIPPINE SOCIETY OF URO-ONCOLOGISTS. He is a Board Member of the ASIAN-PACIFIC PROSTATE SOCIETY, a board member of the PHILIPPINE SOCIETY FOR TRANSPLANT SURGEONS, TRANSPLANT SOCIETY OF THE PHILIPPINES and is an International Member of the AMERICAN UROLOGICAL ASSOCIATION.
He is an Intuitive-Certified Robotic Surgeon at the St Luke's Medical Center Global City where he is also the current Chair of the Hospital Peer Review Committee.
He graduated from the University of the Philippines College of Medicine (UPCM) Integrated Arts and Medicine (INTARMED) program in 1989. He took his residency training in UROLOGY at the PHILIPPINE GENERAL HOSPITAL where he finished in 1994. In 1995-1996, he pursued and completed his subspecialty FELLOWSHIP Training in UROLOGY/RENAL TRANSPLANTATION at the CLEVELAND CLINIC FOUNDATION in Cleveland, Ohio, USA. In 2005, he attained a MASTERS DEGREE in HOSPITAL ADMINISTRATION from the College of Public Health, University of the Philippines, Manila.
He became the President of the PHILIPPINE UROLOGICAL ASSOCIATION IN 2009. His research interests and publications include urologic oncology, prostate diseases and renal transplantation.
Specialty: General Surgery
Subspecialty: Urology
Clinic Address & Schedule:
St. Luke's Medical Center – Global City
MAB 1101, 32nd St., Taguig Philippines
Phone: (02) 789 7700 local 7101 / (0923) 362 3317
Schedule:
Mon: 12:00PM – 3:00PM
Tue: 12:00PM – 3:00PM
Thu: 12:00PM – 3:00PM
Fri: 12:00PM – 3:00PM
Sat: 10:00AM – 1:00PM
Philippine General Hospital
Taft Ave., Malate, Manila Philippines
Phone: (02) 525 5453
Manila Doctors Hospital
UN Ave., Malate, Manila Philippines
Phone: (02) 521 1704
National Kidney and Transplabt Institute
East Ave., Diliman, Quezon City Philippines
Phone: (02) 981 0300 local 3233
Social Network:
LinkedIn