A new study has shown that delaying cutting the cord in a newborn baby is associated with better health for the baby because more blood (hemoglobin) passes from the mother to the baby as the cord is still attached. Prior studies have also shown this advantage but there was a concern of hemorrhage in the mother if the cord cutting was delayed. Doctors often rush to cut the umbilical cord as soon as the baby is delivered. This study, published in The Cochrane Database of Systematic Reviews, shows there is no increased danger of hemorrhage to the mom and the benefit is for the neonate.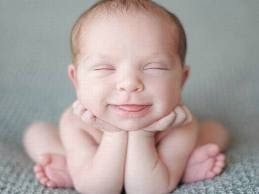 The researchers found that babies who had later cord cutting (after one minute) had higher hemoglobin levels 24-48 hours post-partum and they were less likely to have iron deficiency at 6 months, compared to the early cutting babies.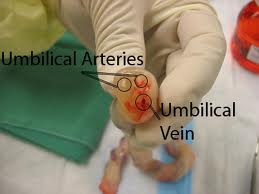 This is especially important in developing countries where anemia is common. The World Health Organization (WHO) has long recommended waiting 2-3 minutes to cut the umbilical cord to improve the status of the infant. In the United States, where low iron is not as much of a problem, the American College of Obstetrics and Gynecology (ACOG) has not recommended the early cut practice. Concerns about jaundice and the longstanding practice of early cutting caused ACOG to say there is insufficient evidence.
Changes in medical practice to not come easily. It took over 200 years for sailors and seafaring merchants to accept the fact that deadly scurvy could be prevented in sailors by just taking citrus fruit on board long voyages. Dr. Ignaz Semmelweis proved that hand disinfectant could prevent child bed fever (with a maternal mortality up to 35%) but his ideas were rejected by the medical community and he ended up dying in an insane asylum. Despite his publishing of a book that showed the death rate falling to under 1% if physicians would just wash, it was decades before his theories were adopted.
We shall see if delayed cord clamping becomes adopted practice in the United States. In nature, the mother animal (including humans without medical assist) have to severe the cord naturally and that certainly takes a bit of time. Maybe there is some selection advantage to that delay in the health of the baby.
Was this article helpful? Rate it!
Comments