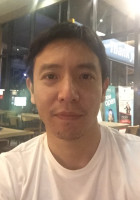 A Radiation Oncologist who had training in St. Luke's Medical Center with the use of a LINAC machine for management of head and neck cancer, gynecologic, genito-urinary, lung cancer, lymphoma, gastrointestinal, musculoskeletal malignancies and palliative care. Training consisted of high dose brachytherapy and delivery of external radiotherapy through conventional, 3D conformal, IMRT, IGRT, SRS, SRT, SBRT, and TBI techniques.
He has good clinical background with the use of high dose brachytherapy for management of cervical, endometrial, prostate and endobronchial cancer.
He had his observership in NYU Hospital and Stony Brook Hospital for head and neck cancer, breast cancer and CNS disease for continuing education.
Specialty: Radiology
Subspecialty: Radiation Oncology
Clinic Address & Schedule:
Chong Hua Hospital – Mandaue
Department of Radiation Oncology, Lower Ground Floor
Mantawi International Drive, Subangdaku, Mandaue City, Cebu 6014 Philippines
Schedule:
Mon: 9:00AM – 4:00PM
Tue: 9:00AM – 4:00PM
Wed: 9:00AM – 4:00PM
Thu: 9:00AM – 4:00PM
Fri: 9:00AM – 4:00PM