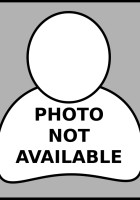 Aesthetic Plastic and Reconstructive Surgery training at UST Hospital and Krankenhaus Merheim, Cologne, Germany. Chief of Section of Plastic, Reconstructive, and Aesthetic Surgery at UST Hospital. Chief Medical Officer of Operation Smile Philippines.
Expertise in Aesthetic surgeries: Blepharoplasty, Rhinoplasty, Abdominoplasty, Liposuction, Breast Augmentation, Breast Reduction, ++.
Reconstructive surgeries: Cleft lip and palate, Skin grafting, Skin flaps, Maxillofacial fractures, Hand surgery ++.
Specialty: General Surgery
Subspecialty: Plastic, Reconstructive And Aesthetic Surgery
Clinic Address & Schedule:
University of Santo Tomas Hospital
Room 540 MAB, Espana St., Manila 1008 Philippines
Phone: (02) 731 3001 local 2231
Schedule:
Mon: 2:00PM – 5:00PM
Wed: 2:00PM – 5:00PM
Thu: 2:00PM – 5:00PM
Fri: 2:00PM – 5:00PM
St. Luke's Hospital and Medical Center
Room 1028 MAB, Global City, Taguig Philippines
Phone: (02) 789 7700 local 7028
Schedule:
Tue: 2:00PM – 5:00PM
Sat: 9:00AM – 12:00PM