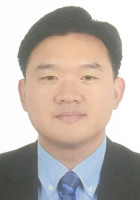 The clinic serves clientele mostly from Negros Island for all maladies concerning the human locomotor system (back pain, limb deformity, broken bones, diabetic foot, joint aches, among others). Patients are uniquely assessed and given clear instructions, advice, documentation, and medical prescription as needed.
It also provides orthopedic soft goods that complement conservative management or postoperative care of particular ailments. All surgical procedures are performed in Dr. Pablo O. Torre Memorial Hospital. Patients may coordinate their visit and are assured of meaningful transactions for their condition.
The office represents the Philippines in international meetings through consistent scientific innovation and advocacy. Included in this unique setup is an unrivalled role in education for medical students, post-graduate interns, allied health services, and orthopedic residency, showcasing a fulfilling practice in the City of Smiles.
Specialty: Orthopedics
Clinic Address & Schedule:
The Doctors' Hospital
202 Clinic Central, Aquino Drive, Bacolod, Negros Occidental 6100 Philippines
Phone: (034) 468 2100 / (0923) 580 9080
Schedule:
Mon: 8:00AM – 5:00PM
Tue: 8:00AM – 5:00PM
Wed: 8:00AM – 5:00PM
Thu: 8:00AM – 5:00PM
Fri: 8:00AM – 5:00PM
Social Network:
LinkedIn