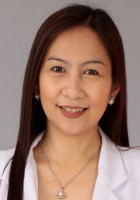 Doc Jem is a VERIFIED Online Pediatrician and Pediatric Pulmonologist (Pedia Pulmo) based in Quezon City, Metro Manila, Philippines. She comes HIGHLY RECOMMENDED and is consistently rated 5-STARS. Doc Jem is available EVERY DAY for Online Pediatric Consultations!
For inquiries and appointment booking, please connect with us on Facebook at (www.facebook.com/docjemph). Our Pediatrician and Pediatric Pulmonologist has hospital affiliations in Quezon City, Manila, Marikina, Antipolo, and Pasig. She also holds clinic hours inside hospitals and shopping malls such as AYALA and SM MALLS.
To know more about our Clinics, Hospital Affiliations, and Online Consultation Platforms, please visit our website at (www.pediatrician.carrd.co). Stay safe!
Specialty: Pediatrics
Subspecialty: Pulmonology
Local Board Accreditation:
Diplomate, Philippine Pediatric Society
Diplomate, Philippine Academy of Pediatric Pulmonologists
Clinic Address & Schedule:
Providence Hospital
Room 12 6/F, 1515 Quezon Avenue, West Triangle, Quezon City Philippines
Schedule:
Wed: 10:00AM – 12:00PM
Fri: 10:00AM – 12:00PM
The Medical City Clinic
Ground Floor, Ayala Malls – TriNoma, North Avenue, Quezon City Philippines
Schedule:
Tue: 5:00PM – 7:00PM
Sat: 9:00AM – 11:00AM
MyHealth Clinic
2nd Floor, North Link Bldg., SM City North EDSA, Quezon City Philippines
Schedule:
Fri: 3:00PM – 5:00PM
Sun: 4:00PM – 6:00PM
Metro Antipolo Hospital and Medical Center
1348 Marikina-Infanta Highway (Marcos Highway), Brgy. Mayamot, Antipolo, Rizal Philippines
Schedule:
Sat: 1:00PM – 3:00PM