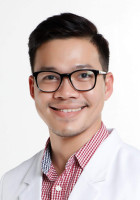 Dr. Alpapara is a board-certified physician and surgeon with training in Australia and the Philippines. He subspecializes in Facial Plastic Surgery and Reconstructive Surgery.
He obtained his medical education from the University of the Philippines – College of Medicine. He finished his Residency training in Otolaryngology Head and Neck Surgery at the Philippine General Hospital.
He did three years of surgical fellowship training in Facial Plastic & Reconstructive Surgery.
2019-2020: Australasian Academy of Facial Plastic Surgery, Perth, Australia;
2016-2018: Philippine Academy of Facial Plastic & Reconstructive Surgery.
Specialty: Otorhinolaryngology
Subspecialty: Plastic, Reconstructive And Aesthetic Surgery
Clinic Address & Schedule:
Calamba Medical Center
Room 903, Calamba, Laguna 4027 Philippines
Phone: (049) 544 0087 local 4903
Schedule:
Mon: 1:00PM – 5:00PM
Wed: 1:00PM – 5:00PM
Sat: 1:00PM – 5:00PM
Healthserv Los Baños Medical Center
Room 231, National Highway, Los Baños, Laguna Philippines
Phone: (049) 536 0097
Schedule:
Mon: 9:00AM – 12:00PM
Wed: 9:00AM – 12:00PM
Sat: 9:00AM – 12:00PM