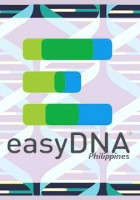 We are an agent of a well-known DNA Testing Center called easyDNA Limited that is based in United Kingdom and Australia. It is a global DNA testing organization that is now operating in the Philippines through Harris DNA Testing Center. EasyDNA Limited has been operating now in 30 countries and we have completed more than 300,000 DNA tests. Our partner laboratories are accredited by ISO17025, AABB (United States), NATA (Australia) to name a few. We offer DNA tests with 99.99% accuracy. We offer a wide range of DNA tests such as: Paternity, Maternity, Court Admissible DNA Tests, DNA Profiling, Avuncular Test, Granparentage Test, Clinical and Health tests.
For the convenience of our clients, we have set up collection centers in different cities nationwide. This is where we refer our clients who want to have their oral swabs samples (buccal swabs) collected by a trained medical professional. Our Collection Points are doctors' offices, dental offices, laboratories, hospitals and clinics. The Collection Points are an extension of EasyDNA Philippines.
DNA Test Schedule at these collecting facilities are from Monday to Saturday, 10:00 am to 5:00 pm. We may be contacted at 09179823932 or 09497249940 to set up an appointment.
Specialty: Pathology
Clinic Address & Schedule:
EasyDNA
Unit B de Leon Building, Batangas St., Mt. View Subdivision, Balibago, Angeles City, Pampanga 2009 Philippines
Phone: (0917) 982 3932 / (0949) 724 9940
Schedule:
Mon: 10:00AM – 5:00PM
Tue: 10:00AM – 5:00PM
Wed: 10:00AM – 5:00PM
Thu: 10:00AM – 5:00PM
Fri: 10:00AM – 5:00PM
Sat: 10:00AM – 5:00PM